New York Times by Cade Metz October 23, 2019
"SANTA BARBARA, Calif. – Google said on Wednesday that it had achieved a long-sought breakthrough called "quantum supremecy," which could allow new kinds of computers to do calculations at speeds that are inconceivable  with today's technology.
The Silicon Valley giant's research lab in Santa Barbara, Calif., reached a milestone that scientists had been working toward since the 1980's: Its quantum computer performed a task that isn't possible with traditional computers, according to a paper published in the science journal Nature.."
https://www.nytimes.com/2019/10/23/technology/quantum-computing-google.html
"How Big Companies Impact the Value and Dynamics of a Local Housing Market"
This US News and World Report article by Sally Forster on March 4, 2019 shows how Santa Monica, Playa Vista and Venice Real Estate values have been impacted by high tech.
TIMING IS EVERYTHING!
In addition to Google who currently increased their Santa Barbara office to over 50,000sf, Amazon willl soon be opening their nearly 50,000sf Santa Barbara office.  Other major players in Santa Barbara include: LinkedIn, SONOS, Ratheon, Deckers, ProCore, Medtronics, Maps.com, Citrix, QAD, Curvature, Invoca, Agilent, Lynda.com, Coversant, Network Hardware, Inogen, Yardi Systems, AppFolio, Graphiq, a Santa Barbara based company aquired by Amazon and many many more.
UC Santa Barbara is a terrific incubator for top talent.  Santa Barbara is a short 30 minute flight to Los Angeles and a 60 minute flight to San Francisco.  Its the perfect place to call home. Beautiful weather, clean air, fabulous beaches and no horrible commutes.  Timing is everything, there are great opportunities in this market.
Great Opportunities in this Market
416 Meadowbrook Drive, Montecito – Main Residence, Guest House, Pool & Pool House on 2 Pristine Acres in an Exdclusive Location – Listed Below Replacement Cost – $9,995,000.

118 Calle Bello, Montecito – Unobstructed Views, Main Residence, Guest House & Pool on a Private Cul de Sac – $3,895,000.

119 Butterfly Lane, Montecito – Newer Construction Within Walking Distance to Montecito's Lower Village and Butterfly Beach – $3,995,000.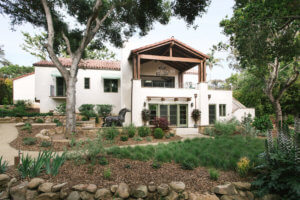 Lets Talk!
Wendy Gragg
805.453.3371
Luxury Real Estate Specialist for Nearly 20 Years!
DRE License 01304471